State Vaccine Mandate Begins Oct. 18
On-site state agency contractors must be fully vaccinated by Oct. 18.
Represent WA on the AIA National Associates Committee
AIA|WA is seeking applications from associates to represent our state at AIA National.
2021 Civic Design Awards Winners
Congratulations to all the winners!
Jeffrey M. Hamlett, Esq. AIA
Former AIA Washington Council Executive Director Jeffrey M. Hamlett, Esq. AIA, passed away on February 9 of pancreatic cancer. Jeffrey was dedicated to the AIA, serving first as an AIA Washington Council representative in 2005, joining the board in 2007, and serving as executive director from 2014-2019.
Jeffrey grew up in Ephrata, Washington. He received a Bachelor of Architecture degree from Washington State University and a Juris Doctor degree from the University of Puget Sound School of Law. He became a licensed architect in 1980.
Jeffrey practiced architecture as a sole practitioner and as a founding principal with Weber Thompson Hamlett, now Weber Thompson. In the early 1980s, Jeffrey went to law school, wondering "whether some of the expectations we had of the contractors were legal." In 2005 he joined Callison Architecture as its risk manager. Jeffrey continued to provide legal services focused on risk management for architects in his private practice even after retirement.
As Executive Director of AIA Washington Council, Jeffrey helped to reorganize the Council during a difficult and critical period in its history. He served as the architects' representative before state government, playing a pivotal role in the revision of the Architects' Practice Act in 2010 and in further revisions in 2019. After retiring from AIA Washington Council in 2019, Jeffrey served as AIA Northwest and Pacific Region Representative until his health forced him to step down.
In 2019 Jeffrey was honored by AIA Washington Council with the Jennie Sue Brown Award, the highest honor awarded by the organization. The award recognized Jeffrey's lifetime achievement of service to the profession of architecture through statewide advocacy.  
Jeffrey's infectious enthusiasm and unwavering advocacy for AIA and the practice of architecture will live on. He treasured his family, enjoyed travel, and savored good food, wine, and Scotch. Jeffrey enjoyed great conversation and fellowship, and that is how he would like his friends and colleagues to celebrate his life.
Read AIAWA's statement on racial injustice
The American Institute of Architects Washington Council
The American Institute of Architects Washington Council has served architects in Washington State since 1962. Today, the AIA|WA is the voice for architects on state government affairs. Governed by its Board of Directors (composed of architects from a variety of backgrounds, firm sizes, locations, and political views), AIA|WA is part of a network that includes more than 2,500 architects and related professionals in the state.
American Institute of Architects
AIA Conference on Architecture 2020
The architecture and design event of the year is going to Los Angeles May 14–16, 2020! Registration is openy.
AIA Contracts & Forms
The AIA Contract Documents: Click below to choose from 180+ industry standard construction contract and forms.
Visit aiacontracts.org
Career
Need assistance with furthering you career in the architectural profession? Click below to access the resources provided by your American Institute of Architects.
Career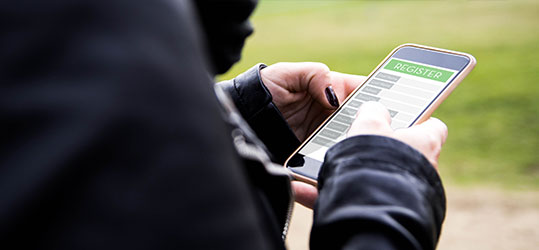 Joining AIA
Are you a member? Are you considering joining? Click below to learn of all the benefits to AIA membership, how to join, and also how to renew your membership. Become part of the AIA to help mold the architecture profession, public policy, and practice.
Become a member
AIA University
Are you in need of continuing education credits? AIA University is the place where the AIA brings the industry's best learning to you. Click below to check all the available courses.
Visit AIAU