Each year the American Institute of Architects recognizes members for their contributions to the profession and excellence in design. Join us in congratulating these five AIA Washington Council members recognized this year.
Congratulations to JoAnn Hindmarsh Wilcox AIA on receiving a 2020 Young Architects Award. Read more about JoAnn and her work here.
Congratulations to Stacey Crumbaker Assoc. AIA on receiving a 2020 Associates Award. Read more about Stacey and here work here.
The AIA also recognizes the work of dedicated staff members whose leadership helps elevate the institute, the profession and design excellence with an honorary membership. This year we are proud to congratulate AIA Seattle Executive Director Lisa Richmond Hon. AIA on receiving an honorary membership. Read more about Lisa and her work here.
The following three individuals were elevated to AIA Fellow this year.
Congratulations to
Christopher Eseman FAIA
. Chris has transformed convention center design, creating iconic places that engage visitors in the urban landscape, enrich civic life, invigorate neighborhoods, and connect convention delegates with the community.
Congratulations to
David Goldberg FAIA
. David has advanced integrated sustainable design and the role of architect as collaborator and leader through the growth of a national mission-driven design practice, hands-on project leadership, and a legacy of service.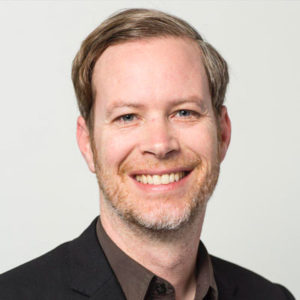 Congratulations to
Christopher Meek FAIA
. Building a bridge between research, education, and practice; Christopher elevates the design community by developing, evaluating, and disseminating tools and practices that advance healthy, high-performance, energy-efficient, and well daylit buildings.
All award winners will be honored at this year's AIA Conference on Architecture in Los Angeles in May.